The summer before starting 1L year is a great time for you to get prepared for the law school experience. To do this, there are many things you can be doing, including summer reading, applying for scholarships, and taking a law school prep course. You should also plan to scour the Internet to learn not only about the challenges you'll face in law school, but also important issues facing the legal profession generally. 
The following TED Talks and documentaries will expose you to a range of these topics, from the law school pedagogy and the current state of the U.S. legal system, to how you can learn how to think like a compassionate lawyer.
A Better Way to Teach Law School
Laurie Levenson at TEDxUCLA
Self-proclaimed "nerdy law professor," Laurie Levenson has been teaching law "since the earth cooled," (in her own words). Professor Levenson is the Director of the Center for Legal Advocacy at Loyola Law School and teaches evidence, criminal law, criminal procedure, ethics, anti-terrorism, and white-collar crime. Throughout the 1980s, Professor Levenson served as the Assistant United States Attorney in Los Angeles and received the Attorney General's Director's Award for Superior Performance during that time.
Professor Levenson has also served as a legal commentator for CBS, CNN, ABC, NBC, and NPR on many high-profile cases. She also currently teaches Criminal Law for Law Preview! You can read more about her accomplishments here.
Professor Levenson's goal with this talk is to explore whether there is a better way to teach the law. She wants to make teaching the law as interesting as watching an episode of Criminal Minds while also encouraging students to care about their clients in an effort to eliminate cases of those unjustly accused.
Why Everyone Should Go To Law School
Jana Al-Akhras at TEDxNewAlbany
After graduating from The Ohio State University Moritz College of Law, Jana Al-Akhras has served as a contributor for ABC, BBC, and AlJazeera, most notably on topics that impact Muslims in the United States. You can read more about her accomplishments here.
Using law school as a metaphor for multiple spaces in life, Jana Al-Akhras' goal in this talk is to encourage diverse individuals to enter spaces and create more inclusive environments within them. She discusses the importance of inclusion and representation in these spaces and also takes the opportunity to explore the key differences between diversity and inclusion.
We Need to Talk About an Injustice
Bryan Stevenson at TED2012
Bryan Stevenson is a human rights lawyer who is also the Founder and Executive Director of the Equal Justice Initiative (EJI): a human rights organization in Montgomery, AL. According to the EJI, "Under his leadership, EJI has won major legal challenges eliminating excessive and unfair sentencing, exonerating innocent death row prisoners, confronting abuse of the incarcerated and the mentally ill, and aiding children prosecuted as adults."
The Equal Justice Initiative has won reversals, relief, or release from prison for over 135 wrongly condemned prisoners on death row. You can read more about Bryan Stevenson here.
In this TED Talk, Bryan Stevenson discusses some of the injustices that plague the American justice system. He explores the question, "do people deserve to die for the crimes they have committed," and encourages us to instead ask the question, "do we deserve to kill?"
Stevenson goes in-depth into the imbalance along racial lines: a third of the country's Black male population has been incarcerated at some point in their lives. He also discusses the important discovery that one in every nine inmates on death row has been exonerated and released from death row.
Think Like a Lawyer
Adam Lange at TEDxGrinnellCollege
Adam Lange graduated from Grinnell College as a first-generation college student. He currently works at Gitlin, Horn & Van de Kieft LLP where his focus is litigation on behalf of deaf and hard of hearing individuals across New York City.
In this TED Talk, Lange talks about the importance of "zeal." He defines Zeal as, "great energy or enthusiasm in pursuit of a cause or objective." Lange discusses what is taught in law school (the IRAC method), and how this doesn't necessarily teach you how to think like a lawyer. Instead, he offers the zealous advocate approach in learning how to think like a lawyer.
Can a Good Lawyer be a Good Person?
Ronald S. Sullivan Jr. at TEDxBeaconStreet
Ronald S. Sullivan Jr. is a professor of law as well as the Director of the Criminal Justice Institute at Harvard Law School and in 2009, he became the first African American ever appointed Master in Harvard's history.
Professor Sullivan successfully represented the family of Michael Brown in reaching a settlement with the city of Ferguson on a wrongful death claim, as well as the acquittal of former New England Patriot Aaron Hernandez. According to Harvard, "The Huffington Post dubbed him 'The Man Who Dealt the Biggest Blow to Mass Incarceration,' noting that several media reported that Professor Sullivan won the release of more wrongfully incarcerated persons – over 6000 – than anyone in U.S. history." You can read more about Professor Sullivan here.
In this TED Talk, Professor Sullivan explains why our legal system depends on good lawyers being good people.
Lawyers as Peacemakers. Really?!? Yes, Really.
David Hoffman at TEDxNorthernIllinoisUniversity
A Princeton, Cornell, and Harvard graduate, David A. Hoffman is a Professor of Law at Harvard Law School where he teaches Mediation and Collaborative Law and Diversity and Dispute Resolution. He is also a founding partner at Boston Law Collaborative, LLC ("BLC"), where he serves as a mediator, arbitrator, and attorney, as well as former staff counsel for the ACLU of Massachusetts.
You can read more about David A. Hoffman here.
This TED Talk explores the idea that litigation can make the world a better place, and how lawyers can resolve disputes peacefully and amicably.
What Do Top Students Do Differently?
Douglas Barton at TEDxYouth@Tallinn
Founder and Global Chairman of Elevate Education, Douglas Barton has spent over a decade comparing the study practices of the highest performing students.
This TED Talk examines the data surrounding high-performing students and offers some of the best study advice that can be applied to students about to begin their 1L experience. Douglas questions whether hard work and good study methods drive success more than IQ does. Their research found that IQ is not the best predictor of how students will perform.
This TedTalk explains why so many Law Preview alums credit their success to the learning science embedded in our study calendar and exam-taking approach!
Hot Coffee
Availability: Free on Amazon Prime (88 minutes)
This documentary examines a case you think you know (but don't!) — the now-notorious case Liebeck v. McDonald's, in which 78-year-old Stella Liebeck won a $2.7 million verdict from the fast-food mega-chain after it sold her scorching hot coffee, which caused second and third-degree burns over much of her body.
The lawsuit became the instant poster child for frivolous lawsuits and a centerpiece in the case for tort reform here in America. The film uses this case as a launching pad to document the "evils" that the tort reform movement has perpetrated against countless other Americans.
Frontline: The Plea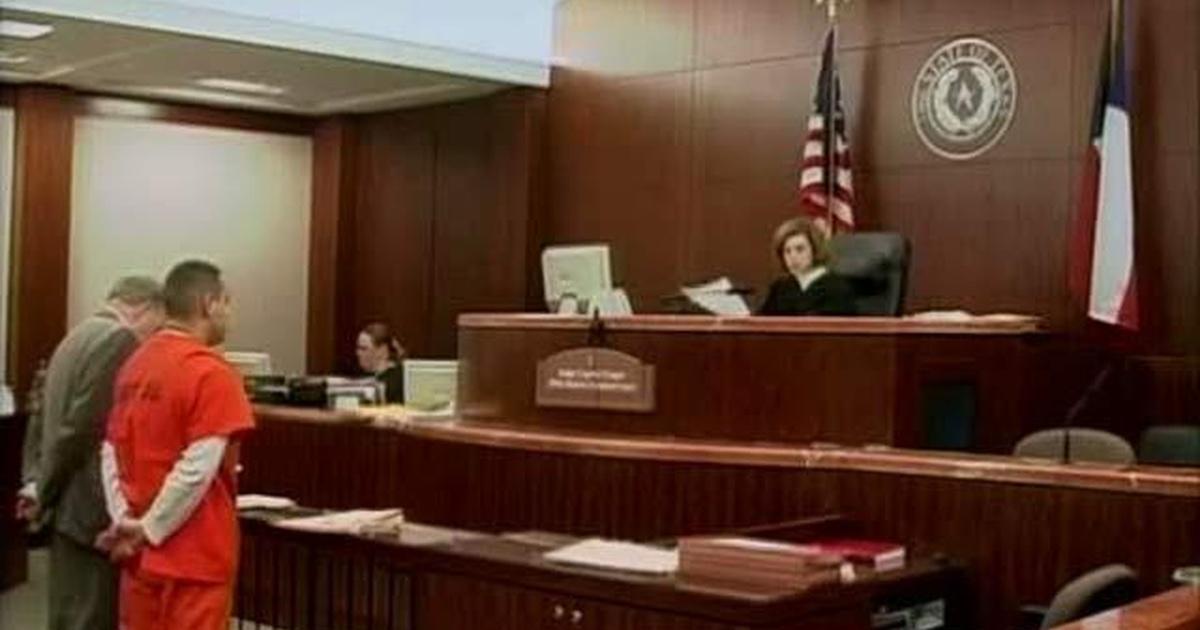 Availability: PBS Frontline (90 minutes)
It is the centerpiece of America's judicial process: the trial by jury system that places a defendant's fate in the hands of a jury of one's peers. But just how many citizens are aware that nearly 95 percent of all criminal cases never reach a jury but instead are settled through plea bargains?
To overworked and understaffed defense lawyers, prosecutors, and jurists, plea bargains are the safety valve that keeps cases moving through our backlogged courts. Critics, however, contend that the push to resolve criminal matters through plea bargains jeopardizes defendants' constitutional rights, who may feel pressured to admit their guilt whether they're guilty or not.
This documentary explores the moral, judicial, and constitutional implications of relying on plea bargains to expedite America's criminal justice system.
The Central Park Five
Availability: Free on Amazon with PBS Subscription (1 hour, 58 minutes)
Content Warning: brief description of a case involving sexual assault.
Ken Burns directs this documentary that examines the case of five Black/Latino teenagers wrongfully convicted of raping a female jogger in New York City's Central Park in 1989.
The convictions of the individuals ranged from six to twelve years, with four out of five of them actually serving between 6 to 7 years before the charges were vacated. One of the teenagers (Wise) served his entire sentence in adult prison.
This documentary explores a high-profile example of racial profiling and inequality in the media and legal system.